Meet Our Team
Sylvite is able to operate thanks to the contributions of all our team members. Sylvite's leadership team is committed to delivering on our promise of "Working Together, Growing Together" by providing our customers with the very best value, products and services.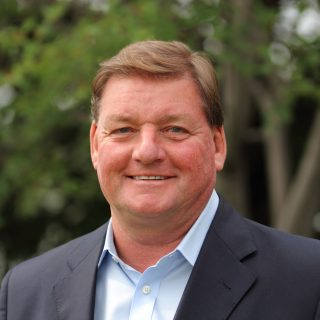 Hugh Loomans
President and Chief Executive Officer, Sylvite
Since acquiring Sylvite in 1983, Hugh has led this independently-owned Canadian company through phenomenal growth. Today, Sylvite is an international, multi-faceted and vibrant business that embodies Hugh's passion for strategic partnerships and mutually beneficial, long-standing relationships.
Active in the industry for over 30 years, Hugh has been heavily involved in many aspects of the fertilizer industry and the agriculture community. Hugh has been a key player in many agricultural associations, including Fertilizer Canada, the Fertilizer Institute in Washington DC, the Nutrients for Life Foundation, the Ontario Agri-Business Association and the University of Guelph's Ontario Agricultural College Alumni Foundation. As well, Hugh has been proud to sit on the boards of the Ontario Trucking Association and the Canadian Industrial Chemical Association.
Hugh holds a Bachelor of Science (B.Sc.) in Agricultural Economics from the University of Guelph and is a Certified Professional Agrologist (PAg). He proudly supports numerous charities, and currently serves on the board of the Joseph Brant Hospital Foundation.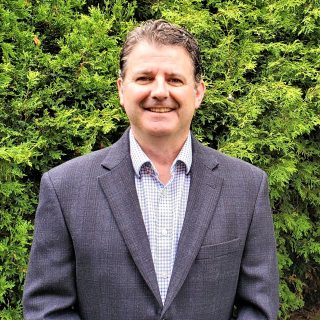 Brad Culp
Executive Vice President and Chief Operating Officer
Brad Culp, Executive Vice President and Chief Operating Officer, leads the management team in the day to day operations of Sylvite's shared services, agri-services and transportation business divisions in Canada and Ohio, focusing on performance, growth, cost savings initiatives, and customer relationship management.
Brad joined Sylvite in 2009 and has assumed progressive roles of responsibility. Brad has a diverse background in transportation, logistics and warehousing, with considerable experience in each sector. Brad's operational and transportation experience complements Sylvite's customer-focused objectives. His knowledge in continuous improvement and change management ensures we continue to deliver strong and consistent performance standards across the whole business. He works with Hugh, Cassandra and the executive team to support Hugh's vision for a successful business based on integrity, independence, entrepreneurial spirit, and committed relationships.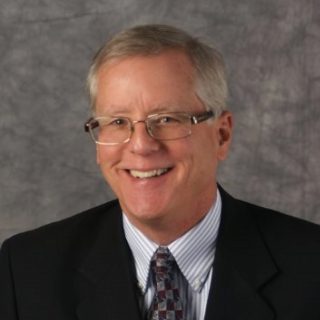 Jim Thomson
Chief Financial Officer
Jim, a Chartered Accountant with a diversified background that spans over 30 years in a number of industry sectors, joined Sylvite's leadership team in 2006.
During his long career, Jim served as Vice President of Finance and Administration for Shred-it International Inc., a global document destruction and record management company. Previously, Jim was Vice President Finance for Conor Pacific Environmental Technologies Inc., Director of Finance at Laidlaw Waste Systems and Chief Financial Officer and Controller for Howell Transport Inc.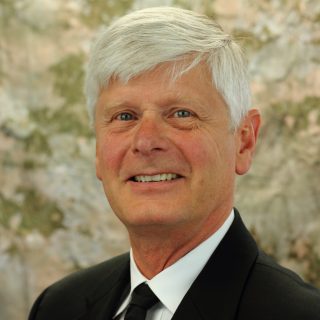 Bob McNaughton
Director, Sylvite
Bob brings a wealth of knowledge and experience to his role at Sylvite, having been involved in the farm supply sector for more than 40 years. Before becoming a member of the Sylvite leadership team, Bob's experience included senior sales management positions at Canadian Industries Limited.
Bob is chair of the Fertilizer Safety and Security Council and is a director of the Canadian Association of Agricultural Retailers and the Fertilizer Industry Roundtable. In addition, Bob is a board member of the Canadian Fertilizer Institute and past-president of the Ontario Agri Business Association.
Bob graduated from Centralia College of Agricultural Technology in Ontario.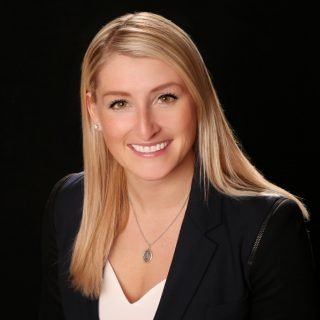 Cassandra Loomans
General Manager, Sylvite Agri-Services East and Vice President, Sylvite
As General Manager, Sylvite Agri-Services East, Cassandra's primary role is implementing the long term divisional strategic plan for the East Retail Business. Cassandra oversees all branch operations and coordinates with these branches to facilitate sales goals, staff growth and a culture of collaboration.
In her role as Vice President, Sylvite, Cassandra plays an active role on the leadership team working on the strategic vision and growth of Sylvite as a whole.
Since joining the company in 2007, Cassandra has held progressively senior roles, overseeing strategic planning, customer service and key divisional accountabilities for Sylvite Sales and Sylvite Industrial Chemicals. She has also held the position of Vice President of Sylvite Insurance Group and Business Development Coordinator, Sylvite Financial Services. Early on, she gained valuable insight and experience as a customer service representative, fertilizer and industrial management intern and a crop scout. Cassandra has also spent time at Marsh Canada Limited and Lloyds of London working on her insurance knowledge.
Cassandra holds a Bachelor of Commerce (B.Comm) from the University of Guelph and is a graduate of the Agri-Food Management Excellence Executive Development Program. She is currently a board member and Past President of the Ontario Agri Business Association (OABA), a member of the Fertilizer Canada Nutrients Committee and an active board member with the charity, Halton Food for Thought.
Meet Our Department Heads
Diane Reid-Newman

Manager, Human Resources

Ted Heggart

Vice President, Continuous Improvement

Geoff Jones

Sales Director, Sylvite Sales

Cassandra Loomans

General Manager, Sylvite Industrial Chemical

Paul Johnston

General Manager, Sylvite Agri-Services West

Brad Culp

General Manager, Sylvite Transportation

Mark Talach

Vice President Information Technology