Download SDS Sheet
Click on the link below to download the SDS sheet for this product
View SDS Sheet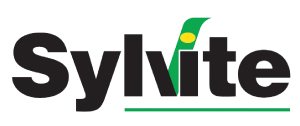 Analysis: 0—22—15 + 0.3% Zn + 0.1% B + SylGro
Properties: Liquid Fertilizer
Advantages:
Timely nutrition package for reproduction
Enhances fungicide programs resulting in increased yield
Compatible with most fungicides and pesticides
Improved flower and fruit set
Uniform fruit production
Larger, darker foliage for improved photosynthetic activity
Improved overall plant health
Can be applied throughout reproductive stage
Low salt formulation
Application Method: Komplete is a pure solution and can be mixed with almost any fungicide and pesticide. However, a jar test is recommended before tank mixing to ensure compatibility.
Manufacturer: Sylvite Agri-Services Ltd.
---
---