SN30
SN30 is Sylvite's own premium UAN solution that is used to prevent Sulphur deficiencies in crops.
Download the SDS
Click the link below to download the SDS for this product.
View SDS Here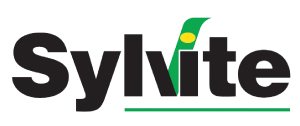 Product Description
SN30 is Sylvite's own premium UAN solution.
Analysis: 30 – 0 – 0 – 2% S
Properties: Liquid Fertilizer
Application Method
Advantages
SN30 contains 2% Sulphur in solution for convenient application of Sulphur
SN30 has 6.7% more Nitrogen per gallon than industry standard 28% UAN
SN30 is a more stable form of Nitrogen, which reduces loss through volatilization
Sulphur is considered a secondary Macronutrient – behind NPK – in terms of importance to crop productivity
Sulphur is a component of the amino acids cysteine and methionine making Sulphur essential for protein synthesis in plants
Sulphur plays an important role in plant physiology and protection against environmental and biotic stresses. Sulphur also helps maintain dark green foliage, promotes nodule formation on legumes, encourages more vigorous plant growth.
Product Availability
This product is regularly stocked at all of our Agri-Services locations: Blacks Lane, Blenheim, Granton, Hensall, Kent Bridge, Mitchell, Norwich, Pain Court, Pontypool, Port Albert, Putnam, Silverhill, and Sunnyside.
Download the Safety Data Sheet
Manufacturer: Sylvite Agri-Services
---
---