SylGro Activator
Optimized plant nutrition and nutrient uptake characteristics. Enhanced root development Increased tolerance of biotic and abiotic stresses
Download the SDS
Click on the link below to download the SDS for this product.
View SDS Here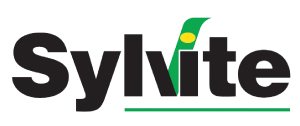 Product Description
Activator Liquid Starter is a proprietary liquid starter in our SylGro product line. This product has balanced formulations of available nutrition and SylGro technology to enhance crop performance.
Analysis: 7-27-3-0.5%Zn + SylGro
Properties: Liquid Fertilizer
Application Method
Spray as a foliar or furrow application
Advantages
Optimized plant nutrition and nutrient uptake characteristics
Enhanced root development
Increased tolerance of biotic and abiotic stresses
Increased crop uniformity
Improved crop quality
3 units more phosphate than 6-24-6 for early growth and root development
Do not have to mix in zinc at planting
Very cost-effective
Safe low salt potash used (potassium hydroxide)
Lower pH 5.8 – Ideal to encourage early germination
SylGro technology in furrow to improve crop uniformity
More robust, resilient and metabolically active seedling
Enhances crop stress tolerance to early wet/dry growing conditions
Product Availability
This product is regularly stocked at all of our Agri-Services locations: Blacks Lane, Blenheim, Granton, Hensall, Kent Bridge, Mitchell, Norwich, Pain Court, Pontypool, Port Albert, Putnam, Silverhill, and Sunnyside.
Download the Safety Data Sheet
Manufacturer: Sylvite Agri-Services Ltd.
---
---